(NOAA Image)


Claudette
, the first tropical storm of the season hit the Florida panhandle today. Our garden in central Florida is a long way from the panhandle. The skies are blue and puffy white clouds are the only thing I see on the horizon right now.
NPR
reported that "Hurricane Bill became the first hurricane of the 2009 Atlantic season." Hurricane Bill has maximum sustained winds near 75 mph but was expected to strengthen and could become a major hurricane by Wednesday, according to the National Hurricane Center in Miami.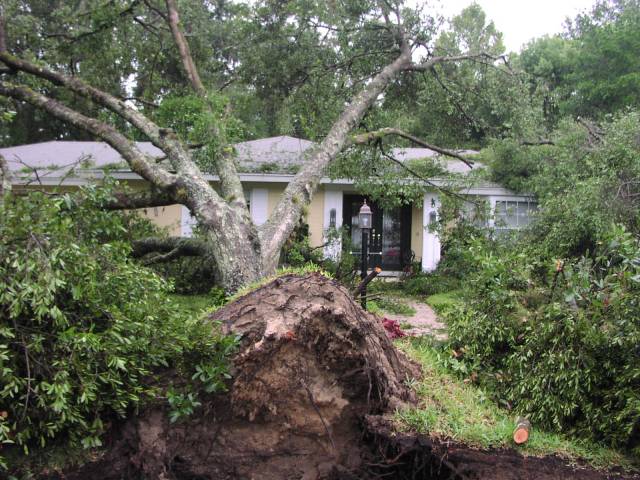 (Photo by Michael Levin)
I will never forget the power of hurricanes. I took the photo above right after Hurricane Charley struck Florida. Click
here
to see some of the damage Hurricane Charley caused.
You may remember reading about the trip I took to the Florida panhandle a while back.
Robert Hall
lives out there in a small town called Freeport. Click
here
to see where Freeport is along the Florida coast. I drove from Gainesville along the coast to visit him. The photo above was taken about midway down the coast at a small town called
Mexico Beach
. Ahhhh! Beautiful, creamy white sane and lots of seashells.
That's Robert in the photo above. I just dropped him a note using the
message feature
on his
Zoobird page
and said I hope he's doing alright with the storm. I bet he'd love to hear from you! Hopefully, Freeport, FL has electricity!
The coast is thought by many to be among the most beautiful beaches in the world.
Here's a few photos of Robert in the Florida panhandle area during better weather: